Ismail MUTUMBA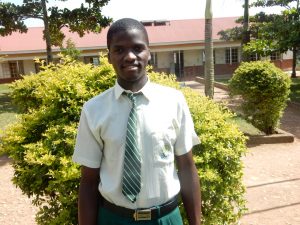 19-year-old Ismail, the ninth child of fifteen was born profoundly deaf; three of his siblings were also born deaf – an indication of genetic deafness in the family.
He began his education at Butambala School for the Deaf aged 7 years. On successfully completing seven years of schooling, he was enrolled at Wakiso Secondary School for the Deaf to continue secondary education.
This November Ismail completed his 'O' Levels (four years of secondary education) and took the Uganda National Examinations.
Wakiso Secondary School for the Deaf (WSSD)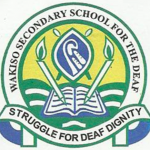 Uganda has only two secondary schools for the Deaf, a clear indication of how deaf children in Uganda are under-served and marginalised by the education system. 90 % of Uganda's deaf children do not go to school and the majority face various forms of discrimination, isolation and abuse.
Ismail is among a very small minority fortunate enough to receive sponsorship through DLU to secure for him an education and a better future. DLU sponsors two deaf students at WSSD.
At School
Ismail has been a student at WSSD since 2013 when he joined Senior 1 – his educational performance has been great. In addition, he undertook key responsibilities as a class prefect, dormitory supervisor and finally Head boy of the entire school! He was very popular with his deaf peers and admired for his leadership qualities, goodness and cleanliness. His class teachers agreed with his positive character, as one stated when I visited:
"Ismail is a well-organised, focused and hardworking student. He is reliable and always ready to volunteer. He has significantly contributed to our school community and we hope he passes his exams to return for his 'A' Levels. Because of his determination, he will have a bright future!"
During Visitation Sundays, DLU staff made School Visits to follow up on Ismail's educational progress. I always found him impeccably smart in school uniform; his class work was equally impressive, in addition to involvement in extracurricular activities.
At work: Trainee at DLU Office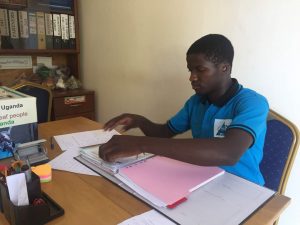 Because of his good character and willingness to work, Ismail was offered a training opportunity at Deaf Link Uganda's office in Munyonyo, Kampala. The training gives him insight into the working world, equipping him with skills that will be relevant in future. He is a quick learner who takes interest in his work, performing his duties diligently and with enthusiasm:
"I am extremely grateful and proud to train at DLU, the organisation that has sponsored my education. This is a unique opportunity
for me because am working with an organisation that serves people like me – The Deaf. I now realise the hard work and extraordinary sacrifice invested by DLU staff whose commit to serve a marginalised population is unmatched! My day starts at 8:30am, always feeling eager to get to work; I have a desk (although am also mobile) and undertake administrative tasks, filing, cleaning the office, receiving visitors, store keeping and running errands. Recently the Executive Director sent me to Y-SAVE (a micro finance organisation) to collect a DLU donation and thereafter bank it at Barclays' Bank! I've learnt to manoeuvre through Kampala's densely populated busy and chaotic streets – succeeding without any difficulties.
I thank my Swedish sponsors for sponsoring my education through DLU; I extend my sincere and deepest gratitude to all DLU sponsors for your exceptional financial support. Your generosity is transforming our Lives! Your contributions will never be in vain, as young deaf people like myself, grow and face the world with self-worth and dignity – equipped with invaluable skills and ready to contribute to our WORLD. THANK YOU VERY MUCH!"