In recognition of her dedicated services to improve the welfare of Deaf people in Uganda, Rotary Sunrise Club, Kampala awarded Ms. Nnassozi B. Kiyaga the Vocational Award 2022 on Tuesday 8th February 2022. The event was highly interactive and well attended by Rotarians who expressed interest in issues of the Deaf.
"Give a dog a bad name and hang him, the age-old English proverb goes. And even if we were to put the letters apart, we would still come face to face with the folly of language, the recklessness of speech, and how the wrong combination of words can breed false imagination.
'Kasiru' a Ganda word loosely translated to mean "stupid person," has long been the definitive label plastered on persons who are Deaf or Hard of Hearing; a term that is derogatory in its wake and false in its conception. An amalgam of social prejudice and a cultural construct loaded with warped spiritual assumptions. It is from this; the prevalence of injustices, victimisation and exclusion of Deaf people – a blur in understanding and awareness, that Deaf Link Uganda (DLU) was born. And thanks to its dedicated stakeholders and well-wishers, it has strived on.
Nnassozi B. Kiyaga, Founder and Chief Executive of Deaf Link Uganda, had an early encounter with hearing loss. She suffered with acute otitis media, a treatable middle ear disease, common among young children. She underwent two surgeries on her left ear, the first at the age of thirteen. In class she would opt for the back seat, a little far away from the firing line of observation and speculative attention of her teachers, probably to steer clear of unwanted attention that could have been fueled by the ignorant urge to jest.
She recognized, from an early age, the pain of being misunderstood, isolated and excluded, of how easy and quick it was to be written off as a lost cause. Her good fortune insisted on itself, through the loving care of her committed parents who were hopeful and undeterred in their persistence to find a medical solution. Today, with two degrees and prestigious academic exposure under her belt, Nnassozi B. Kiyaga believes that if only people are made aware and brought to concrete realization of the potential possibility of healing, the negative narrative towards the Deaf can be overturned. She also knows and seeks to make the rest of the world know that any form of Disability is not a lone human experience but an integral part of our human race and diversity; that she, too, unlike most, had the rare privilege of people who did not give up on her: Her Parents.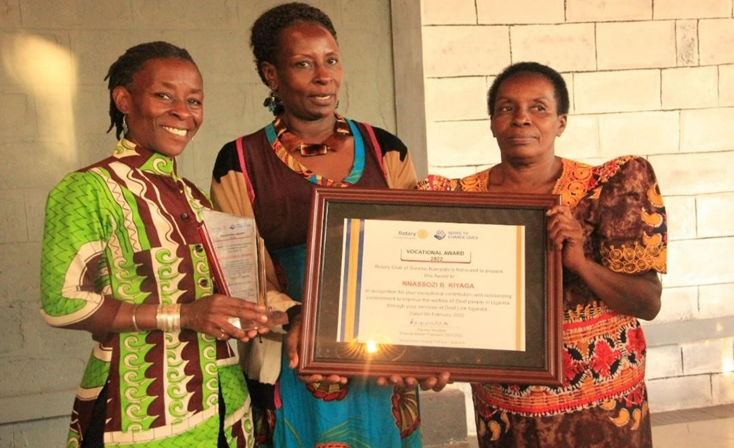 Left – right: Nnassozi with elder sisters: Ms. Nalwoga Susan & Ms. Nansubuga Rosemary Left – right: CMP Pauline Wantate, Nnassozi Kiyaga, DGE Mike Sebalu and Rtn Winnifred Kaliika
And it is in this spirit, in the fifteenth year since the inception of Deaf Link Uganda and the first in-person convergence of the club in nearly two years since Covid, that Rotary saw it fit to recognize Nnassozi Kiyaga's humanitarian endeavors.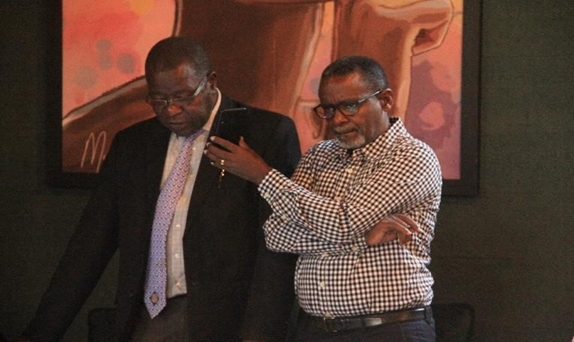 Organized by AGE and Vocational Officer David Samuel Semakula, together with the Emeralds Buddy Group of the month led by Rtn Samson Barigye, the award was presented to Ms. Nnassozi B. Kiyaga by DGE Mike Sebalu in the quiet witness of CMP Pauline Wantate, fellow Rotarians and well-wishers in their new home:
Rozaho Bistro, Kololo – Kampala
In her acceptance speech, the awardee thanked the DGE Mike Sebalu, CMP Pauline Wantate and the Family of Rotary, Sunrise, for the recognition and bestowing upon her work with the Deaf, the honor of being celebrated.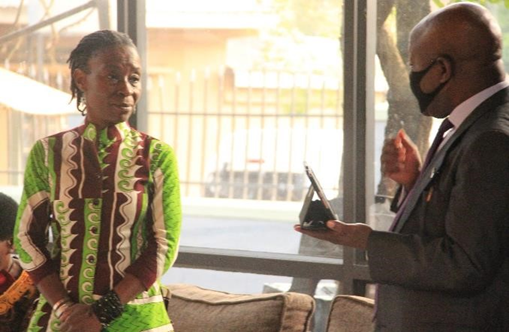 The cusp of the occasion was a cake, led by CMP Pauline Wantate and DGE Mike Sebalu together with the awardees' family.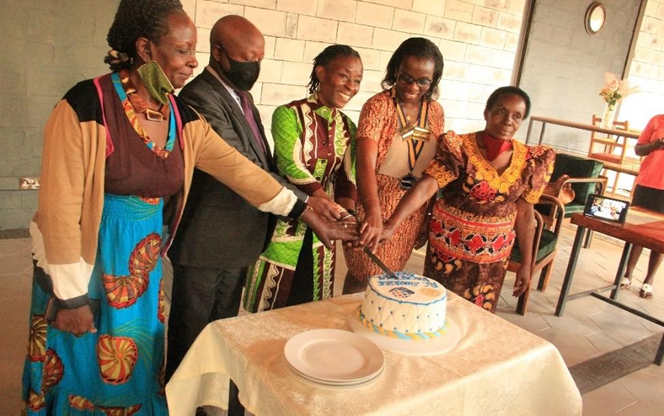 PICTORIAL SUMMARY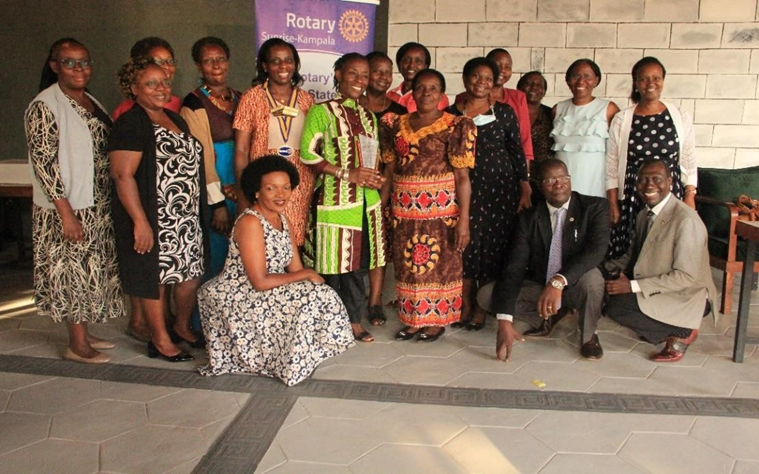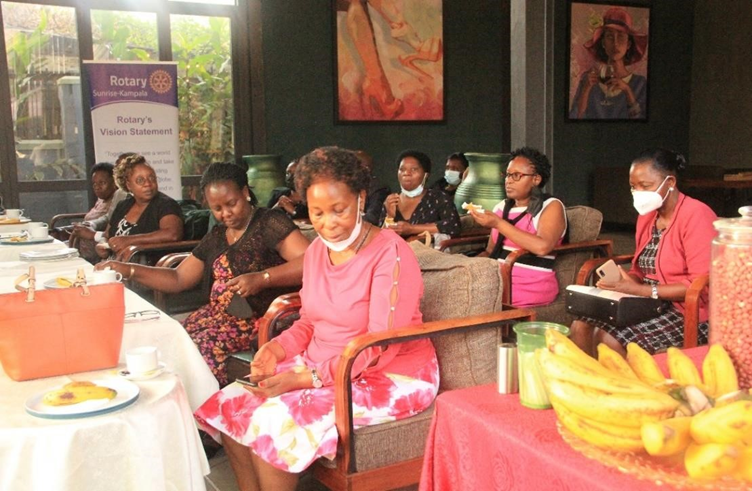 AUTHOR: Norman Ssentumbwe Kabuuza
SON TO PN WILSON BBOSA, SUNRISE KAMPALA