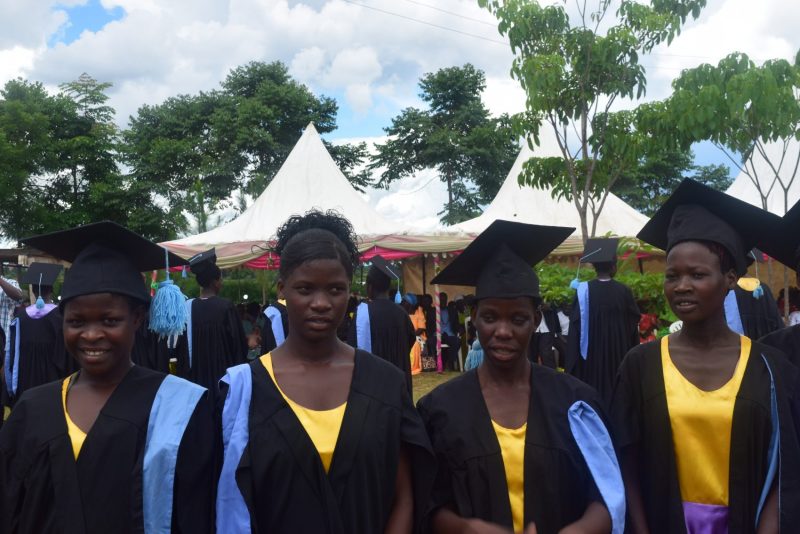 The 6th Graduation Ceremony was held at Apoolo Na Angor Skills Development Academy on 12th May 2016. Four DLU-sponsored students (pictured above), graduated in tailoring after one and a half years of training.
Deaf Link Uganda staff working in the Central and Eastern regional programmes attended this unique event with great pride, to honour the remarkable achievements of our young deaf women.
The students' families too turned up to share in their children's success.