Deaf Rights & Advocacy Programme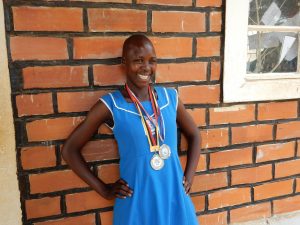 Deaf people in Uganda have historically been subjected to prejudices and various forms of abuse due to stigma and wrong cultural associations of causes of deafness. In mainstream societies, traditional beliefs are rampant that deafness is a result of supernatural causes such as witchcraft.
As a result, many deaf people experience discrimination, physical, emotional and psychological abuse. Communication barriers and lack of information isolate and exclude deaf people from participating in mainstream society.
Celebrating deaf
This programme therefore is undertaken in partnership with the disability fraternity to raise awareness about deaf people's experiences, highlight their language and cultural diversity as a linguistic minority. DLU works within the national disability movement to increase awareness about deafness and advocate for accessible services in all sectors of life. DLU joins Uganda National Association of the Deaf each year to celebrate the International Deaf Awareness Week celebrated all over the world during a one-week event in September, as well as participate in national and international conferences to create greater understanding about issues concerning persons who are deaf, not only in Uganda but in different parts of the world.