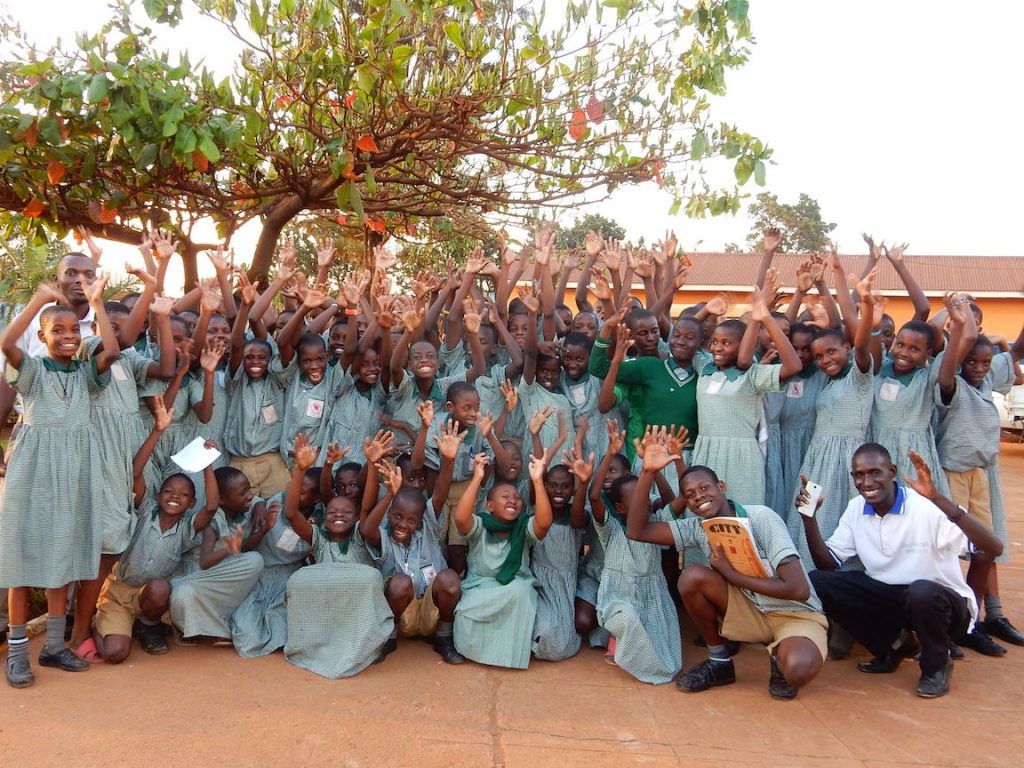 Deaf children in Uganda (like in many African countries) face unique challenges that stem from negative traditional beliefs which associate deafness to supernatural causes – a deaf person is believed to be 'cursed'. Deafness is stigmatised and gravely misunderstood due to lack of awareness; and as a result, deaf people face rampant discrimination at all levels of society. They are treated as inferior. Many parents of deaf children feel ashamed of their deaf child and consider him/her a burden. Consequently, the child is denied life opportunities, such as education. Deaf girls are further marginalized and are often victims of sexual violence, coercion and harassment.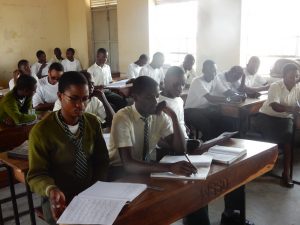 The Uganda government does not prioritise issues of deafness and neglects to provide services to this unique minority population. The country lacks statistics about its deaf population and there's hardly any reliable data or research to provide insight about the situation of deaf Ugandans. Many have no access to education, employment, cultural or social development; basic amenities (easily available to hearing people), remain out of reach for most. In specific reference to the education of deaf children, it is estimated that 90 % do not go to school, are intensely isolated and marginalized.
The majority grow up without any language and are vulnerable to physical, sexual, emotional and psychological abuse. Without language, deaf children are susceptible to mental retardation and behavioural difficulties and intense isolated.
In light of the disheartening realities affecting deaf children and the high levels of out-of-school deaf children, DLU embarked on a Sponsorship Programme to provide deaf children with education and skills training. The organisation identifies disadvantaged deaf children (i.e. those in remote rural areas, facing poverty, orphaned, etc.) and carries out assessments to ascertain a deaf child's circumstances and eligibility for financial support. In the early stages of evaluation and throughout the sponsorship period, DLU undertakes home visits to monitor the child's progress, interact with parents, siblings and members of the local community where the deaf child lives. This creates understanding and appreciation of the deaf child as a valuable member of the family and community, building positive relationships that will enable parents realise their child's potential abilities. Furthermore, DLU's intervention enables the deaf child to be recognized as an equal member of society, a dignified human being capable of leading a productive and meaningful life. The child's eligibility to sponsorship requires 100 % commitment from the child's parents/guardians who must contribute towards the child's overall development.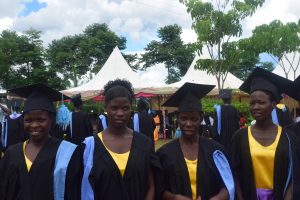 DLU identifies special or mainstream schools (formal or non-formal) where the child is enrolled and provides financial support (i.e. sponsorship). The programme has multiple benefits: interaction with other deaf children in a school for the deaf enables the child acquire language and impacts on positive behavioural change. Learning in an appropriate educational setting results in knowledge, strengthening mental growth and socialization skills that are key for human development. For positive educational outcomes, DLU staff undertake school visits following up on the child's overall progress, interacting with the child deaf/hearing peers and class teachers.
Valuing deaf children and their individual capabilities is paramount to Deaf Link Uganda, an organisation that works to create a strong foundation for each deaf child's future so that they grow up to become independent, self-confident and capable adults.